You can trust us to do the job for you!
Trusted certifications with: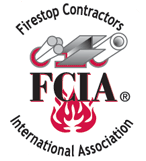 It is installed to achieve one or more of the following; energy savings, personnel protection, process control, condensation control, noise reduction and reduction of greenhouse gas emissions. Mechanical systems include piping, boilers, HVAC systems, and ducts. Mechanical insulation is commonly installed in industrial and commercial facilities.
Industrial facilities include power plants, oil refineries, manufacturing buildings, storage buildings, paper mills, pharmaceuticals, chemical plants, food processing plants, waste water and water treatment plants, petrochemical, auto manufacturing, and plastics manufacturing. In an industrial facility, insulation is required for systems that carry or store liquid, gas, air, or product in which the temperature of the substance being transferred or stored is impacted by the temperature of the ambient air.

Commercial facilities include schools, shopping centers, warehouses, hospitals, hotels and other public buildings and is designed to primarily to reduce energy consumption and/or to prevent condensation
Pipe Insulation:
Pipe Insulation is used on pipework. Where pipes operate at either below-ambient, moderate or hot temperatures, the potential exists for water vapor to condense on the pipe surface. Moisture is known to contribute towards many different types of corrosion, so preventing the formation of condensation on pipework is usually considered important.
Pipe insulation may be in single or multiple layers and is available in many forms.